Contact the office for a FREE bankruptcy consultation to determine if filing a Bankruptcy will be in your best interest. We are a debt relief agency that helps people file for Bankruptcy relief under the "Bankruptcy Code" and have been helping people solve their credit problems for over 35 years.
Randy L. Reeves is Board Certified – Consumer Bankruptcy Law – The American Board of Certification

Family Law includes divorce, dissolution, establishing and modifying child support, child visitation, parenting time, and custody that can be emotional and complex. Our Attorneys provide compassionate support and legal advice on a variety of family related issues. They will guide clients through the complicated court procedures. Contact the office to arrange for an appointment to review and discuss your case.
Proper estate planning puts you in charge of your finances. It also can spare your loved ones of the expense, delay, and frustration associated with managing your affairs when you pass away. To prepare for the future and ensure the care of your loved ones, you should seek the counsel of an experienced attorney.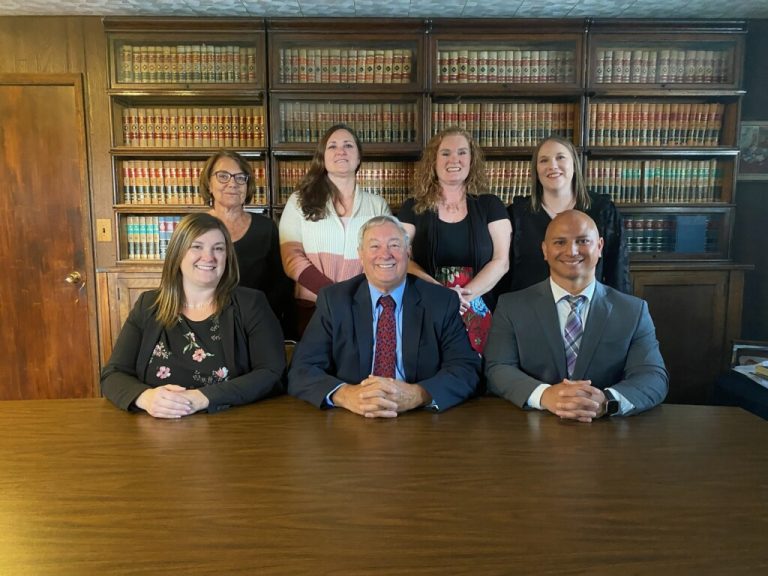 From left to right: Bottom: Melissa Sherrick, Randy Reeves, Philip Germann; Top: Pamela Everett, Amy Chontos, Jennifer Schum, Keri Reeves
973 W North St, Lima, OH 45805
419-228-2122
We Are a Family-Oriented Law Firm!
Seeking legal representation can be a stressful moment in one's lifetime. At Reeves and Sherrick Co., L.P.A. our attorneys and staff are here to ease your stress and anxiety as much as possible by providing the experience and personal attention that you need. The Office of Reeves and Sherrick Co., L.P.A. is fully dedicated to their clients and to the legal profession. They are hometown attorneys here for you to depend on with confidence.